Money Back Guarantee
Pirate Botanicals believes in satisfied customers. In fact, we are so confident YOU TOO will become a
Pirate Botanicals Pirate
, that we proudly offer a
100 percent money back guarantee
.
Pirate Chill - 30 Capsules
0344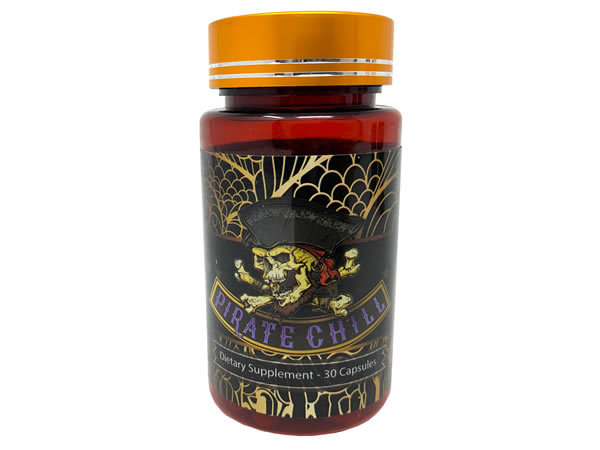 Pirate Chill is a natural nootropic product.

Pirate Chill contains the nootropic 5-HTP, a natural source of amino acids required for the production of Serotonin.*
The Pirate Chill formula has been improved for strength and conatins: 5-HTP, L-Theanine, Passion flower extract, and Valerian root extract. 30 Servings per bottle.
*These statements have not been evaluated by the Food and Drug Administration. This product is not intended to diagnose, cure, or prevent any disease.
*Bottle design may vary